Tires Near Me at Steffy's Garage
Searching for a dependable "Tire Replacement"? Your search ends at Steffy's Garage. With decades of experience in the automotive industry, Steffy's Garage is the trusted name when it comes to premier tire services in the Lancaster County area. We guarantee precision and care with every tire install. With our Hunter Certified Techs, our Hunter Leverless Tire Changer, and our Hunter Road Force Diagnostic machine, we can do the job right! Click HERE for a demonstration video.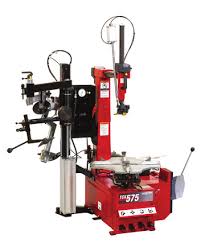 Tire Services at Steffy's Garage
At Steffy's Garage, tire replacement with alignment isn't just another service—it's a testament to our dedication to the safety and performance of your vehicle. Misaligned tires can lead to uneven wear, suboptimal fuel efficiency, and even potential safety hazards. Our meticulous tire alignment checks ensure every wheel is angled just right, not only in relation to the ground but also to its counterpart.
All SUV, truck, vehicle, and car repairs are completed by our talented team of professional technicians. See how our auto shop can help improve your vehicle with any of our affordable services!  Contact us today to learn more.
Steffy's Garage: The Ultimate Destination for Wheel Alignment Near Me
We know the drill—drivers often search for "wheel alignment near me" when they sense something's off. Whether it's a noticeable pull to one side or an unusual steering feel, these signs often indicate misaligned wheels. Steffy's Garage isn't just your nearest solution; we are your best solution. Our advanced equipment, paired with our dedicated technicians, ensures a service that prioritizes both your vehicle's longevity and your safety.
Experiencing irregularities in your vehicle's movement? It might be time for a professional wheel alignment. Reach out to Steffy's Garage's experts today!